11/14/2018 (Wednesday, 06:50 PM, Food):
Nice to have breakfast for dinner occasionally huh!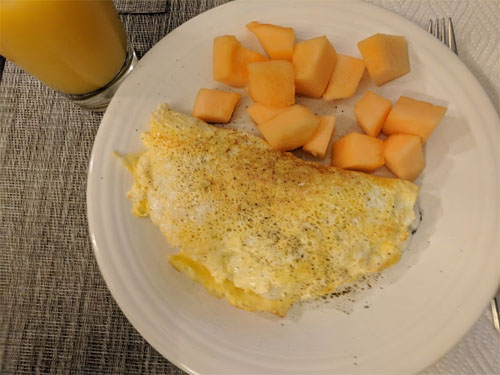 11/14/2014 (Friday, 07:31 PM):
Sake's new coat came!




11/14/2012 (Wednesday, 11:30 PM):
Eligible for a new phone 11/15/2012! Still deciding if I should stay with Verizon!




11/14/2011 (Monday, 10:37 PM):
As weird as tomorrow's gonna be, hopefully I'll at least have a better understanding of when my knee surgery will be.




11/14/2008 (Friday, 05:09 PM):
I'm really excited Ben is coming to visit and that he passed the BAR exam, which is pretty much the toughest lawyer test ever! Go Ben!




11/14/2006 (Tuesday, 08:43 PM):
So we finally got cable last night. For three months we are on the $88 payment plan and we get all the included movie channels. Hbo, Shotime, Cinemax, Starz. Then it's $120 a month after the three are up.




11/14/2004 (Sunday, 09:43 PM):
I cleaned the computer a little bit before I went to dinner and I found a CD full of Spanish mp3s. It feels funny stumbling across stuff like that!




11/14/2002 (Thursday, 11:21 AM):
Send transmission to the one-armed scissor, cut away, cut away - At The Drive In
Concerts: Cowboy Mouth at 930 Club




11/14/2001 (Wednesday, 10:03 PM):
As I pondered over a clue, I realized that there was nothing else to do.
Poetry: Impossible Puzzle