8/9/2019 (Friday, 06:40 PM, Food):
Probably should have bailed on the dinner date for Sakerum tonight but I really do love this place and I'm so glad it's still around!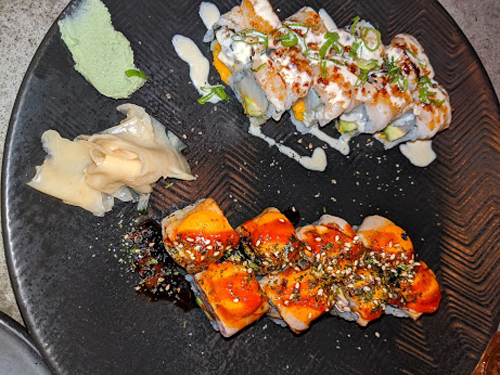 8/9/2016 (Tuesday, 04:48 PM):
Just won a pair of tickets to see Ricky Martin at Wolf Trap later this month from a PNC contest!! Cool! Includes encore lounge, prize pack, VIP parking, and front row seats!! Livin La Vida Loca!!




8/9/2014 (Saturday, 01:16 PM):
Reading Wow and Flutter, Bjork's biography, and it's kinda cool they're talking about Goldie because I remember meeting him!
Top Ten: Sparks by Imogen Heap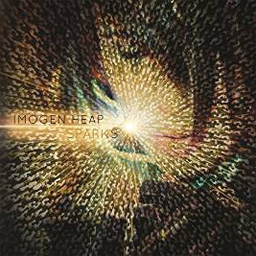 8/9/2013 (Friday, 05:14 PM):
If VA is for lovers what state is for haters? New Jersey?
Concerts: Caroline Aiken at House Party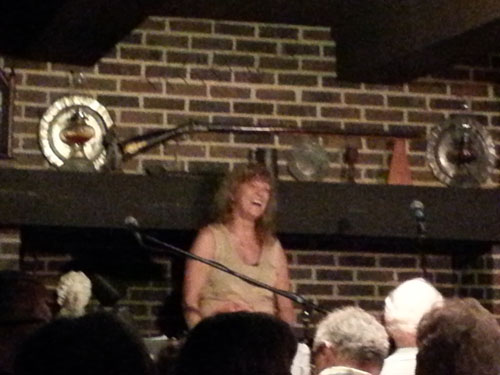 8/9/2012 (Thursday, 11:56 AM):
Got my free Weezer pair of tickets for Saturday's show at The Warner!
Poetry: Stress




8/9/2011 (Tuesday, 08:04 AM):
Sake figured out Show Me Your Belly today! Now we can move onto Roll Over!




8/9/2007 (Thursday, 09:58 PM):
What happened to Stabbing Westward?! They (Chris Hall) became The Dreaming!




8/9/2006 (Wednesday, 09:15 PM):
I got the night of the 24th off from my job at the library. Earlier this week I picked up my Vast ticket along with the new Breaking Benjamin CD. Today was the second time I was at the pool all summer!




8/9/2004 (Monday, 05:00 PM):
Damn you WORD for crashing on me 5 minutes before I'm gonna leave and 5 minutes before I finished the graph! I guess I'll just do it up tomorrow morning, sigh.




8/9/2003 (Saturday, 11:25 AM):
The show at Wolf Trap last night really sucked. It was Peter Paul & Mary. Ugh!!




8/9/2001 (Thursday, 04:56 PM):
Sweat dripping tears ooze the black night sky.
Poetry: Night Flashes Away The Day