7/16/2017 (Sunday, 08:35 PM, Sake And Friends):
She was mad at me for not letting her in yet so she was licking the door haha!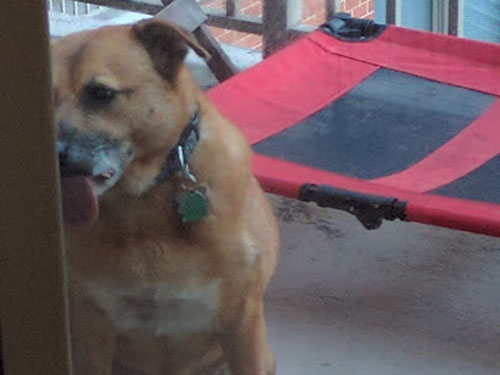 7/16/2013 (Tuesday, 07:43 PM):
Good thing Boccattos is playing the new Daft Punk album I was just playing it in my car earlier, that date was SO awkward. Yeesh.




7/16/2011 (Saturday, 10:50 PM):
Seems like once I get one thing resolved, something else comes up.




7/16/2006 (Sunday, 08:15 AM):
I found a killer program called Super which can convert just about any file to DIVX so I can watch it on my Cowon A2! Yay!




7/16/2006 (Sunday, 07:23 AM):
Went out to Blockbuster yesterday where I rented Ridge Racer for PSP which I hadn't tried since I got my PSP. I never realized back then how to get into Infrastructure Wireless so now that I know how, I want to try that.




7/16/2004 (Friday, 08:02 AM):
It's supposed to rain on Sunday. Sunday is my scheduled move-in date.




7/16/2004 (Friday, 04:10 PM):
My new ACT! database file was updated a few times since I last posted about it during my lunch hour. Also, Oliver! is at Wolf Trap tonight. 45 minutes to go!




7/16/2003 (Wednesday, 04:37 PM):
I just created a community for my favorite band, Clawfinger: moneypowerglory!