7/17/2019 (Wednesday, 12:30 PM, Food):
Not bad another crepe lunch this time with my coworker!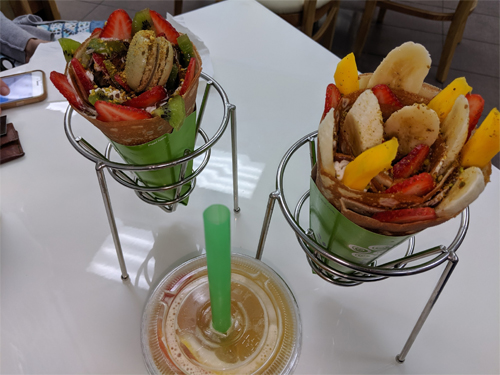 7/17/2018 (Tuesday, 12:30 PM, Food):
Yay ramen for lunch!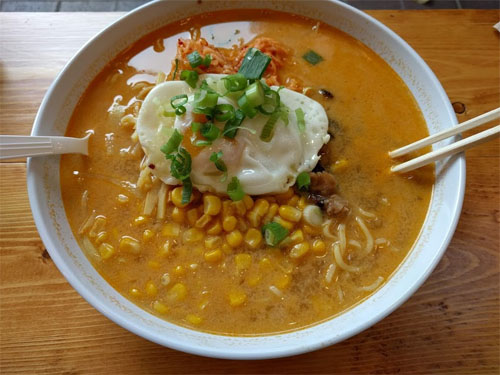 7/17/2017 (Monday, 07:41 PM, Skys The Limit):
What a pretty sunset!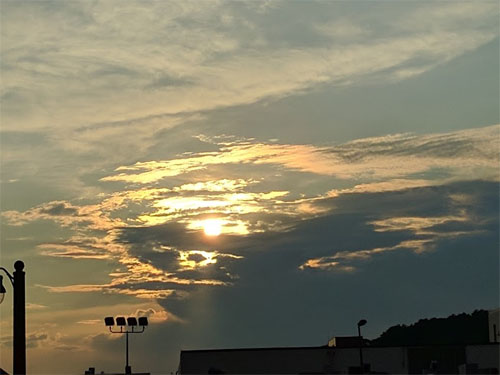 7/17/2015 (Friday, 09:08 AM):
As we watch the hands of the clock intertwine.
Poetry: A Second Minute
Top Ten: Born In The Echoes by Chemical Brothers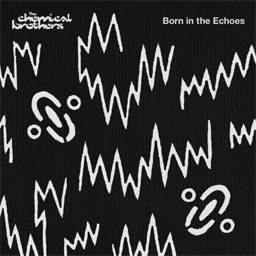 7/17/2014 (Thursday, 08:51 PM, Food):
Obligatory korean soup on sick day and I'm feeling better with this pizza for dinner!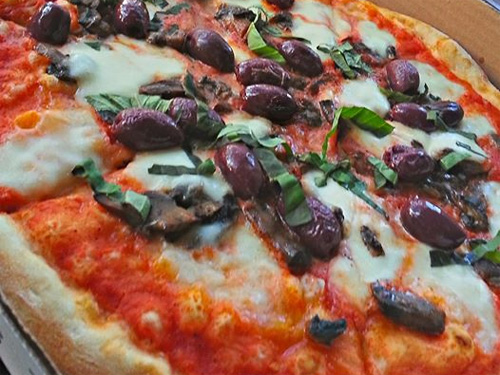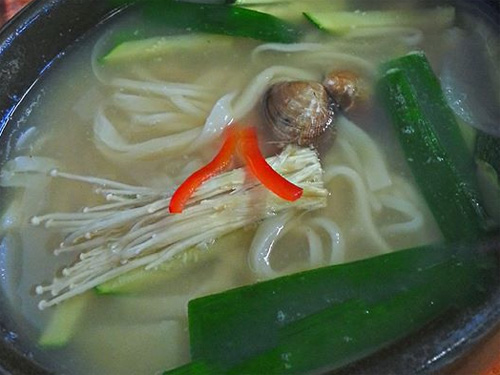 7/17/2013 (Wednesday, 08:25 PM):
Disappointed with Biophilia. I should have known!




7/17/2011 (Sunday, 09:27 PM):
The Matrix is much cooler with a laser projector that shoots green dots on my ceiling!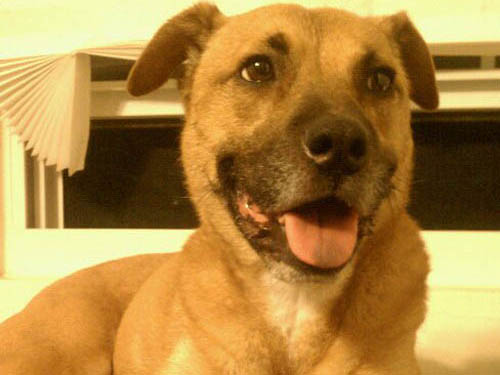 7/17/2006 (Monday, 09:30 PM):
My leg's still a little sore and I've been limping around the house. Sigh. It's damn hot here too. I've been putting all my Simpsons episodes from CD onto one of my external hard drives and they copied over smoothly, but it was a bitch to rename them all.




7/17/2005 (Sunday, 07:25 AM):
After about 2 and a half hours of fixing my car, I bought Titus seasons 1 and 2 from Tower Records, and got lunch on the way home. Friday was The Four Tops and The Temptations at Wolf Trap. It was the highest count yet for a Friday night.




7/17/2004 (Saturday, 04:22 PM):
We went off to my cousin Eric's 40th birthday surprise party in Alexandria at the Union Street Public House, a really neat place. It was a good time.




7/17/2003 (Thursday, 10:46 AM):
I went to Wolf Trap last night to see the The Sound Of Music for the first time. It was more like the The Sound Of Dan's Stomach Rumbling but yeah that's because I didn't have dinner!