7/20/2018 (Friday, 09:24 AM):
Such a beautiful morning hanging out by the Crystal City Fountain for a half hour before work! My only concern was napping too late!!
Top Ten: Dictator by Scars On Broadway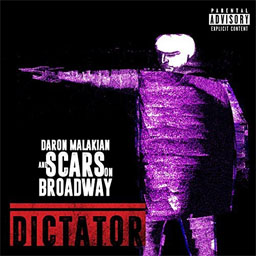 7/20/2014 (Sunday, 11:14 PM):
May Island sushi, pool during the day, German Gourmet for lunch, and Restaurant Eve for dinner, then Eastern Market, and finally Enjera in Crystal City!




7/20/2013 (Saturday, 11:42 AM):
Anyone up for CocoRosie on November 7th at the 6th and I?
Poetry: Full Moon




7/20/2012 (Friday, 07:29 PM):
I'm still leery of the new Clarendon folks at the dog park.




7/20/2011 (Wednesday, 03:26 PM):
Jack Child was awesome. He passed away last month at 73. RIP.




7/20/2010 (Tuesday, 09:45 PM):
Gym was amazing, complete with Sharon's crazy obstacle course and Zeena's amazing yoga.




7/20/2009 (Monday, 08:22 AM):
I got myself the LG VX11000, the Env Touch, aka Navigator 2, which is also basically the Dare with a qwerty keyboard for texting. I like it a lot! So many little quirks I didn't realize I was putting up with, that I don't have to with this phone!




7/20/2005 (Wednesday, 12:46 PM):
So I figured out how to get Monkey Island and a few other games to work on my PSP. It's been really hot lately, the heat's not always fun. Also, my parents have their new house walk-through soon. This week, I think.




7/20/2004 (Tuesday, 11:55 AM):
Today has been so frustrating and I feel like I haven't accomplished anything.