11/1/2015 (Sunday, 10:23 AM):
Last night at The Ottobar was great for the 80s Dance Party!



11/1/2014 (Saturday, 09:28 PM):
Ben Bailey tonight!!
Concerts: Ben Bailey at Arlington Cinema And Drafthouse



11/1/2012 (Thursday, 05:35 PM):
Somebody please don't let me go this long again without listening to Soundgarden's Badmotorfinger!!



11/1/2011 (Tuesday, 10:01 PM):
The Dreaming's new album Puppet is out today!
Top Ten: Puppet by The Dreaming



11/1/2011 (Tuesday, 08:14 PM):
Still amazed at what my Cowon J3 can hold. It's the size of my cell phone. And it's got almost 60 gigs on it.
Top Ten: Puppet by The Dreaming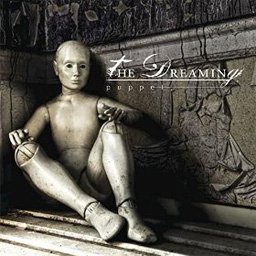 11/1/2010 (Monday, 10:13 PM):
The Players covered Peter Gabriel's Sledgehammer on Saturday! It was cool seeing them with The Pietasters!




11/1/2010 (Monday, 09:34 PM):
How much impact could a 30 second query have if a 30 second query could have impacts?




11/1/2007 (Thursday, 10:59 AM):
While I am happy where I work, 1) it is far and 2) there is not enough opportunity to branch out into other programming languages as I'd like. So that's why I'm still looking.




11/1/2004 (Monday, 10:09 PM):
That Bjork Light and Dark mix I made for Erica still sounds amazing together!




11/1/2003 (Saturday, 10:27 AM):
Tonight I'm going to Sam's friend's party and of course Sam will be there and a bunch of his buddies. It's a good crowd. Possibly clubbing too!




11/1/2002 (Friday, 02:30 PM):
I am the Devil in Disguise!!