12/11/2018 (Tuesday, 02:20 PM, Sake And Friends):
Nice day to bring Sake into work indeed! Only me Terry and LaShaunda in the office today!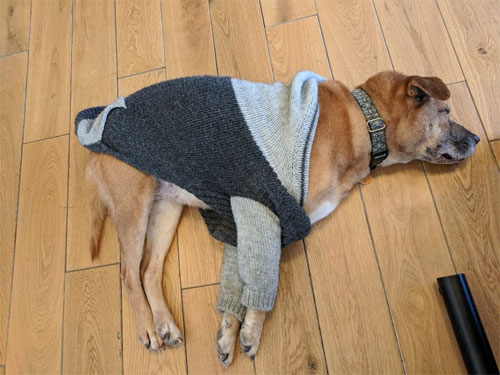 12/11/2016 (Sunday, 07:35 PM):
Up all night to get latkes!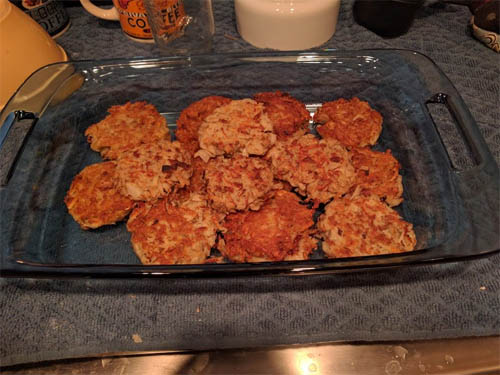 12/11/2013 (Wednesday, 10:24 PM):
Glad AU is ok and it's all-clear now after that gun incident.




12/11/2012 (Tuesday, 10:51 PM):
Thank you so much Kayla for dropping by to take Sake out! Sake says woof and wags her tail!




12/11/2011 (Sunday, 06:22 PM):
Just saw Pedro Almodovar's film La Piel Que Habito on a date at E St Cinema. Movie was definitely interesting.




12/11/2010 (Saturday, 12:50 AM):
Potluck was great tonight and my paella was a hit again! Woohoo!




12/11/2009 (Friday, 12:33 AM):
Not being able to sleep and having to get up early tomorrow is a horrible combination for my sanity.




12/11/2008 (Thursday, 10:27 PM):
I had a really good class tonight at bosu and boxing. It was just me and Lauren, and Rebecca. Rebecca couldn't get the CD player to work right for whatever reason, so we were forced to do boxing without music. Odd, but fun!




12/11/2007 (Tuesday, 08:21 PM):
DJ Shadow and Cut Chemist are coming to the 9:30 club on January 24th!!! How cool is that!




12/11/2005 (Sunday, 03:50 PM):
Why is it that I had a nightmare about Curious George's balloons?




12/11/2004 (Saturday, 11:45 PM):
We didn't go to my company's holiday party. We tried, and we made the effort even, but had their been no traffic, we probably would have made it. Oh well! At least playing Fable was fun today!




12/11/2003 (Thursday, 11:32 PM):
Today at 711 I found white chocolate Reese's!! The best candy ever and I bought ten packs!! The mini's are good but the bigger the better, right?!




12/11/2002 (Wednesday, 09:17 AM):
It's raining today. Which means there's ice on the roads. Not only is there ice on the roads, but on the sidewalks as well. It's not only slippery outside, but inside, too. This morning, I slipped and fell pretty bad. Ouch!