4/15/2019 (Monday, 07:16 AM, Skys The Limit):
A cool sky this morning!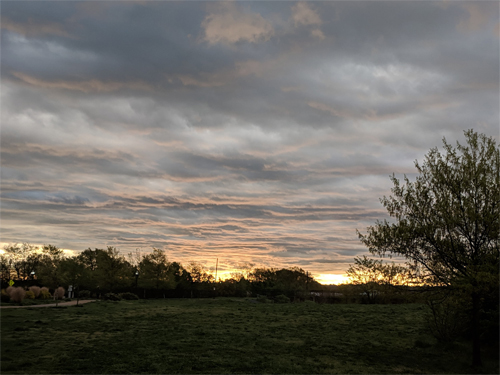 4/15/2016 (Friday, 08:30 PM):
Looking forward to checking out the new Blaqk Audio album Material this week!
Top Ten: Material by Blaqk Audio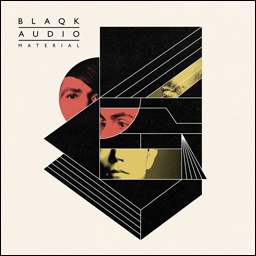 4/15/2015 (Wednesday, 11:39 PM, Food):
Everyday should end like this.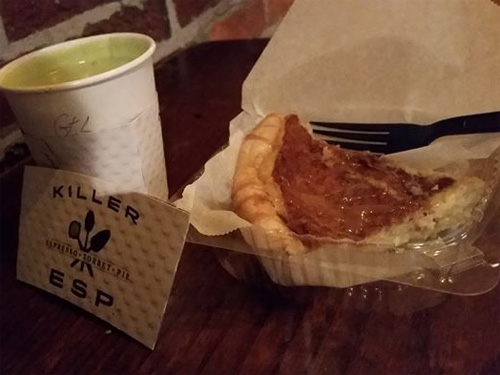 4/15/2013 (Monday, 03:40 PM):
Hoping everyone is safe in Boston.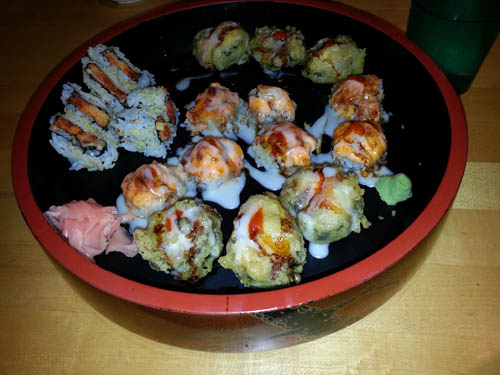 4/15/2012 (Sunday, 07:00 PM):
Had a really awesome time with Anne today watching Raid: Redemption at E St Cinema. Ending my day on the rooftop of Eventide, what a cool place!




4/15/2011 (Friday, 09:47 PM):
At the 8x10 in Baltimore. I like Dingleberry Dynasty, they kind of remind me of the B-52s! Up next, The All Mighty Senators!
Concerts: The All Mighty Senators at The 8x10




4/15/2009 (Wednesday, 08:01 AM):
Last night's gym class was awesome. Bosu was fun and only had three of us. Britney and I were talking about TV shows before class. After bosu, boxing was crazy fun and there were a few new people. It was nice not to have been the only guy for once.




4/15/2008 (Tuesday, 09:25 PM):
Beauty And The Geek should really be renamed to Stupid And The Weak.




4/15/2003 (Tuesday, 01:52 PM):
A big WOHOO for Katie, who is coming to visit the DC area this week!




4/15/2002 (Monday, 01:21 AM):
It's 1:30 AM and I am finally online on my computer, ethernet hookup! It's fabulous. I love it! Oh and only 3 more days until the Chevelle and Local H concert at the Black Cat! Wohoo!!




4/15/2001 (Sunday, 11:01 PM):
Back in Madrid today! We went out to eat at Plaza Mayor and my folks bought me a nice Spanish dictionary set. Daryl and Mario stopped by to say hi. Hard to believe I'll be home in the US in just three more weeks!
Diaries: Day 97