5/1/2019 (Wednesday, 06:04 PM, World Around Me):
April Showers Bring May Flowers!!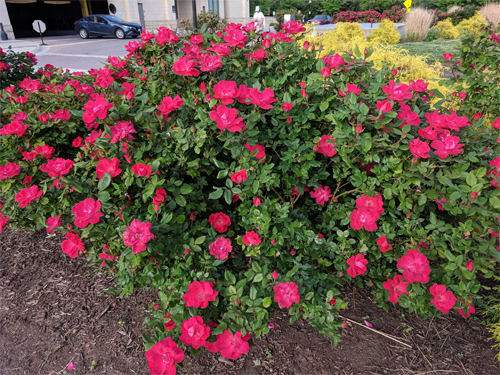 5/1/2018 (Tuesday, 03:55 PM):
Got my 30 Seconds To Mars ticket today thanks to the all in $20 concert ticket week!




5/1/2015 (Friday, 08:29 AM):
Being in the Evokatones Never Letting Go video is so cool!




5/1/2014 (Thursday, 12:58 PM):
I thought the news was supposed to be new?




5/1/2012 (Tuesday, 04:23 PM):
A fly on the wall doesn't know who to call.
Poetry: The Fly




5/1/2011 (Sunday, 04:39 PM):
I think I fell asleep at yoga. In other news, I finally got the last of my stuff in my new home!




5/1/2010 (Saturday, 07:25 PM):
So beat after today's 10.5 mile hike that took 7 hours in 90 degree weather!




5/1/2009 (Friday, 07:04 AM):
Welcomes May the crazy concert month with Bat For Lashes!
Concerts: Bat For Lashes at First Unitarian Church




5/1/2008 (Thursday, 09:16 AM):
I texted Jesse back and told him I wasn't really looking forward to sitting in stadium style seats for Nascar the way my knee is and swells up like that. He said he's okay with it.




5/1/2007 (Tuesday, 05:57 PM):
I had another meeting with my boss. I did mention to him a couple of times that I don't feel like I'm in the right department.
Top Ten: Volta by Bjork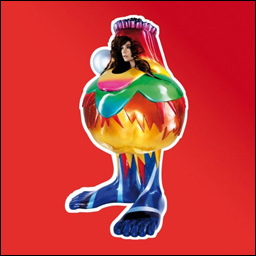 5/1/2006 (Monday, 07:17 AM):
We went up to Baltimore on Saturday to hear a really sad story from a really good storyteller. That was a fun trip and well worth it!




5/1/2005 (Sunday, 02:45 AM):
Friday we watched Real Women Have Curves. Definitely an HBO flick by the looks of it, but also enjoyable. On Saturday we hopped over to the movies to catch Hitchhiker's Guide To The Galaxy finally. I also downloaded Kung Fu Hustle this weekend.




5/1/2003 (Thursday, 12:03 PM):
I thought it was rather funny that two girls on the Metro today both knew each other, were in the same car together, yet didn't notice each other for at least six station stops!




5/1/2001 (Tuesday, 11:30 PM):
I went to Daryl and Mario's place and we watched the Real Madrid game. Munich won 1-0. Then we watched The Hurricane and after decided to meet up with Neil at a bar called Shooters. We also went to a bar called Cosmos and another called Swimming.
Diaries: Day 113