5/1/2022 (Sunday, 11:31 AM, Even More Food):
I had been meaning to try Cortado Cafe and we finally did. Oh my goodness it is so freaking good!!!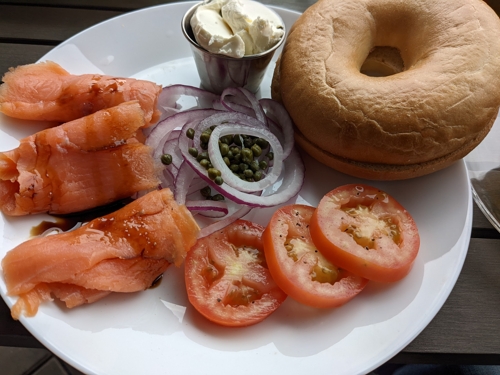 5/1/2021 (Saturday, 06:19 PM, Even More Food):
After having spent a bundle fixing my car this weekend I decided to treat myself to some much needed Bees & Tea! Yum!!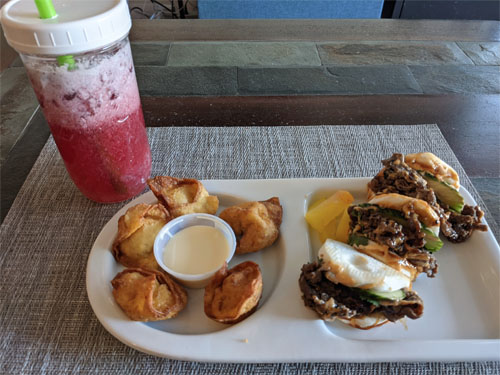 5/1/2020 (Friday, 11:01 PM, Covid Livestreams):
What a great Blue October set for the History For Sale album! Justin did the whole thing including Ugly Side, Calling You, Clumsy Cardhouse, Chameleon Boy, Three Weeks She Sleeps, Inner Glow, Afterglow, Amazing, Grateful Dancing and Still Broken! So cool!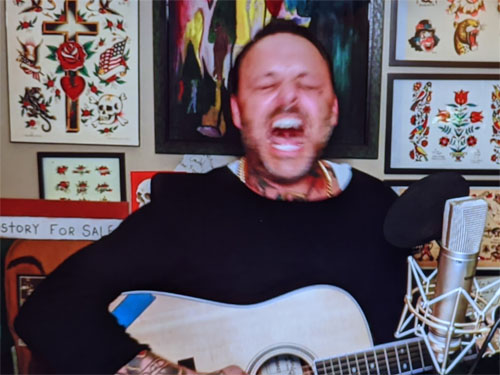 5/1/2019 (Wednesday, 06:04 PM, World Around Me):
April Showers Bring May Flowers!!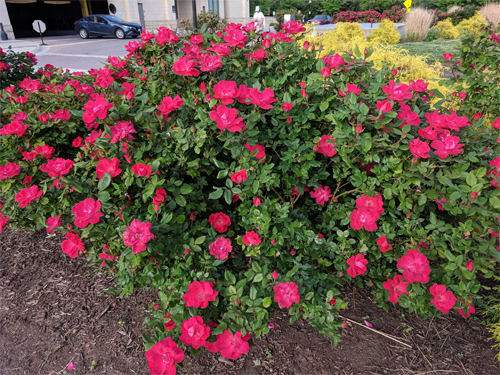 5/1/2018 (Tuesday, 03:55 PM):
Got my 30 Seconds To Mars ticket today thanks to the all in $20 concert ticket week!




5/1/2015 (Friday, 08:29 AM):
Being in the Evokatones Never Letting Go video is so cool!




5/1/2012 (Tuesday, 04:23 PM):
A fly on the wall doesn't know who to call.
Poetry: The Fly




5/1/2011 (Sunday, 04:39 PM):
I think I fell asleep at yoga. In other news, I finally got the last of my stuff in my new home!




5/1/2010 (Saturday, 07:25 PM):
So beat after today's 10.5 mile hike that took 7 hours in 90 degree weather!




5/1/2009 (Friday, 07:04 AM):
Welcomes May the crazy concert month with Bat For Lashes!
Concerts: Bat For Lashes at First Unitarian Church




5/1/2007 (Tuesday, 05:57 PM):
Bjork!!
Top Ten: Volta by Bjork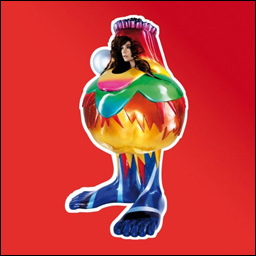 5/1/2006 (Monday, 07:17 AM):
Baltimore on Saturday to hear a really sad story from a really good storyteller. Fun, though!




5/1/2005 (Sunday, 02:45 AM):
Friday we watched Real Women Have Curves. Definitely an HBO flick by the looks of it, but also enjoyable. On Saturday we hopped over to the movies to catch Hitchhiker's Guide To The Galaxy finally. I also downloaded Kung Fu Hustle this weekend.




5/1/2001 (Tuesday, 11:30 PM):
I went to Daryl and Mario's place and we watched the Real Madrid game. Munich won 1-0. Then we watched The Hurricane and after decided to meet up with Neil at a bar called Shooters. We also went to a bar called Cosmos and another called Swimming.
Diaries: Day 113