1/11/2016 (Monday, 09:57 AM):
RIP David Bowie, Ziggy Stardust!



1/11/2014 (Saturday, 09:32 PM):
Watching figure skating with Roxanne today.



1/11/2013 (Friday, 09:23 PM):
Well I've solved two mysteries. Why the toaster was stinking up the house and where Dewey left his goldfish. - Malcolm In The Middle



1/11/2013 (Friday, 09:09 PM):
Did anyone else get the CP2000 tax notice? I'm looking for answers before I send this off.



1/11/2012 (Wednesday, 07:59 PM):
Open mic at the Iota club. Sweet!



1/11/2011 (Tuesday, 09:53 PM):
Managed to hit both classes at the gym today! Yoga may have kicked my cough pretty good, though.



1/11/2010 (Monday, 09:45 PM):
Another case of the Mondays!
Top Ten: Contra by Vampire Weekend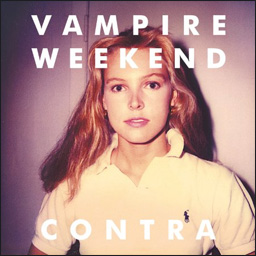 1/11/2009 (Sunday, 12:57 AM):
I had so so much fun at the Pietasters at the State Theater. What a blast!!




1/11/2009 (Sunday, 05:30 PM):
I've got Maggie Mae stuck in my head now! I just updated my Zune. MIA, Santogold, King's X, Telepopmusik, two more mixes, and I'm a happy camper. Off to the gym in an hour!




1/11/2008 (Friday, 05:42 PM):
My company's party is on Friday, February 1st at 4 PM. Do they not want any family members to come or something? It's probably going to be at Continental, which is an okay place, but not something I'd really like to have a nice holiday party at.




1/11/2006 (Wednesday, 10:11 AM):
I watched The Book of Daniel, which I rather enjoyed. It's good to finally see a good show come on that talks about real issues rather than stupid shows like Numbers and Close To Home.




1/11/2004 (Sunday, 01:15 PM):
Ever notice how Coldplay's song Clocks really resembles Vast's song Winter In My Heart?