1/14/2018 (Sunday, 09:21 AM, Concerts):
That was really cool to watch Candlebox livestreamed all the way from Phoenix Arizona last night!
Concerts: Candlebox at Online Webcast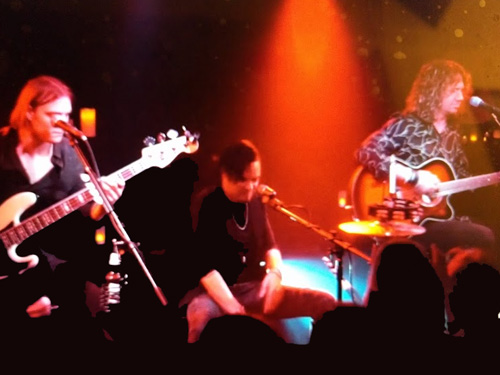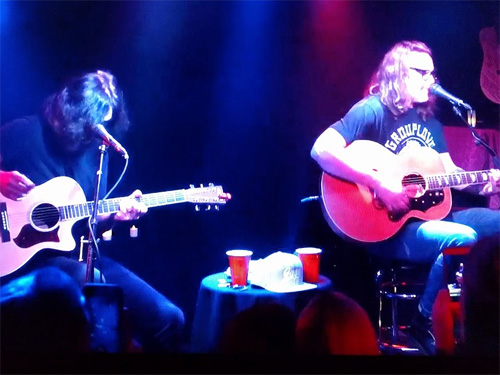 1/14/2016 (Thursday, 02:11 PM):
Watch Love Actually if you've never seen it before, as a tribute to Alan Rickman. He was also awesome in Dogma and Die Hard too, among the Harry Potter films. RIP.




1/14/2015 (Wednesday, 05:11 PM):
Had a cavity filled today and the bottom part of my mouth is still numb from the anesthesia.




1/14/2014 (Tuesday, 09:23 PM):
Reading from Brian's unedited book can be dangerous to my health. I need a drink.




1/14/2013 (Monday, 11:36 AM):
You know your code's messy when you're too scared to revisit it.




1/14/2013 (Monday, 10:08 PM):
Elderberry syrup and hot apple cider is awesome.




1/14/2012 (Saturday, 07:46 PM):
My email account has a virus!




1/14/2011 (Friday, 09:30 PM):
I think I might get glow sticks for Lunchbox at Jammin Java tonight after all.
Concerts: Lunchbox at Jammin Java




1/14/2011 (Friday, 02:05 PM):
So I left the door wide open today. Excuse me for not being perfect.
Concerts: Lunchbox at Jammin Java




1/14/2010 (Thursday, 10:26 PM):
I had such an awesome awesome time last weekend at the Myron Glaser Cabin in Paris, VA with the 20s and 30s hiking & camping meetup group. Everyone got along so great! Thanks again Freddy for the carpooling!




1/14/2010 (Thursday, 08:59 PM):
Relaxing and working to Leonard Cohen makes everything else just fade away.




1/14/2008 (Monday, 10:16 AM):
I got an interesting message last night from someone who saw a comment I had left on a LG Chocolate Facebook group about my phone. She had bought it about 3 weeks ago and was trying to get mp3s on it so she messaged me.




1/14/2005 (Friday, 01:15 PM):
I met a homeowner today. He was really worried about getting his arbitration form in and decided to drive out here from Haymarket (about 20 minutes) on his lunch break, so that was neat.




1/14/2004 (Wednesday, 11:28 PM):
I bought the new Crystal Method CD that came out yesterday. So far, so good. About what I expected, which is more than I can say about the new Hoobastank CD!!




1/14/2001 (Sunday, 09:00 PM):
When I finally got home and caught up on my sleep at 6:00 AM or something, I went out later in the day to Parque Retiro. It was fun rollerblading around everywhere.