10/9/2018 (Tuesday, 06:11 PM):
The Witch Elm by Tana French just came in the mail today! Can't wait to read through it! Should I save it for Los Angeles next week or start reading it now?



10/9/2013 (Wednesday, 11:47 PM, Concerts):
Plumb was awesome!
Concerts: Plumb at Jammin Java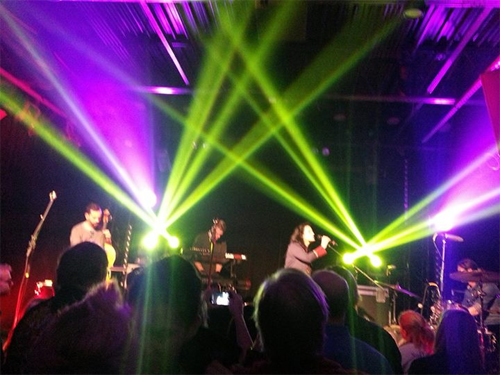 10/9/2012 (Tuesday, 09:43 PM):
Wow, that was a crazy tabata workout at gym tonight!




10/9/2011 (Sunday, 04:01 PM):
Mix a killer ska concert plus an insane boxing class and what do you get? One tired guy with another website to code who slept most of the afternoon away! I love how I don't have to market myself and I'm already doing two websites for friends this month!




10/9/2009 (Friday, 08:09 PM):
Not really sure how someone can invite 15+ people to go camping and not reserve the campground on a holiday weekend beforehand. Really?




10/9/2008 (Thursday, 09:39 AM):
Jeff Dunham is coming to GMU Patriot Center on Friday, January 2nd! Yay!!




10/9/2007 (Tuesday, 11:50 PM):
I heard this song Bubbly by Colbie Caillat for the first time on the radio today. It's pretty.




10/9/2006 (Monday, 12:57 AM):
I'm posting via my PSP in Niagara Falls Canada. We got here in about a 9 hour drive. Fun! Will update more later.




10/9/2004 (Saturday, 10:42 PM):
Knowing what happened, seeing the end. Never believing you could be my friend.




10/9/2001 (Tuesday, 10:36 AM):
Brand New!!
Top Ten: Your Favorite Weapon by Brand New